Download Or View
Learn More About Our Standards
Download your quick guide to getting off on the right foot with a run down of our formulas, "compliance" considerations, and other information to support your understanding of our brand and all our offerings.
What Should + Shouldn't Be Said:
You should expect your experience as an RnA ReSet Champion to be different from other relationships you may have now, including the nutrients themselves. Our Champion partners find it easy to speak about the difference they themselves have experienced, even within a short time. These Champions are then enabled to bring awareness to others so that everyone can benefit from our unique line of formulas.
What You Can Expect From Us:
We are passionate about your quest for health!
We offer well-researched, clinically appropriate information you can discuss with your health care provider as you continue on your journey to wellness.
We have a commitment to excellence! We are not satisfied unless you are satisfied.
We are responsive! We value your time.
Your Guide To Posting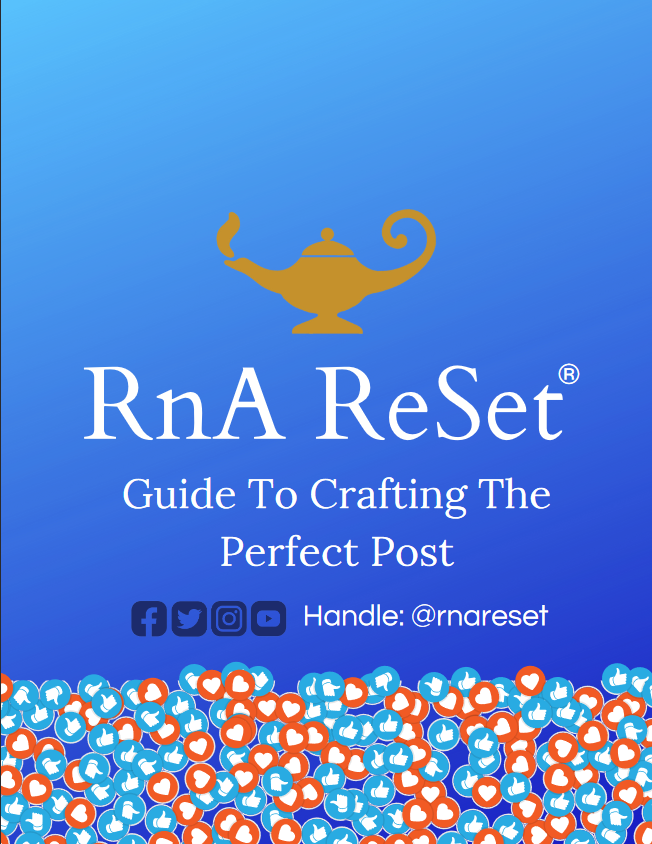 Contact Us
Questions + Comments
Expect Something Different
We are ready to help you build your own online journeys today!